We ship orders to the United States only. We are currently able to offer you two trackable shipping options via USPS:
Express shipping with tracking (7-10 days) – $39 – FREE over $150
Standard shipping (10-18 days) – $29 – FREE over $80
Estimated express delivery date: Monday 26 Nov.
Your order will be dispatched within 2 hours after receiving the payment. We'll email you a tracking number within 24 hours after your order has been shipped. You will receive email & SMS tracking notifications via Aftership, the most advanced parcel tracking service in the online pharmacy industry. Tracking information is generally available within 4 days after a package is shipped. See how it works >
Please note that shipments sent via Regular Airmail (RMXXXXXXXXXIN) are NOT trackable and DO NOT require a signature.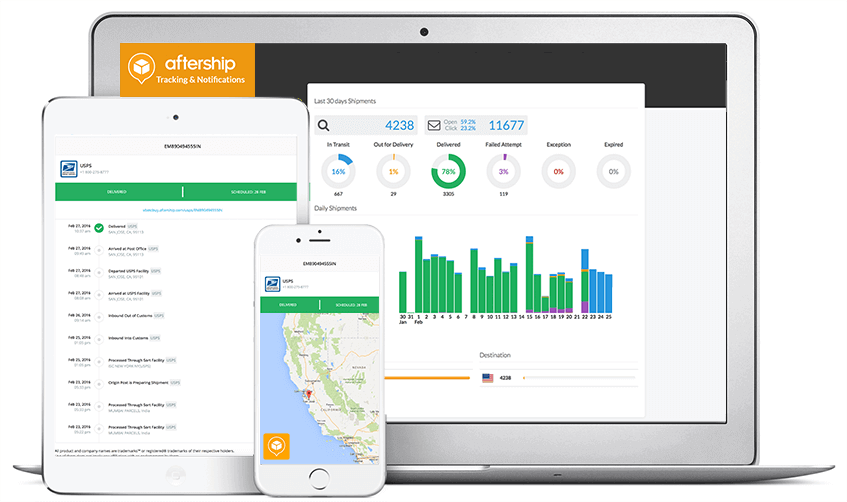 To ensure that you can access the medications at short notice, they are shipped directly to you from the laboratories from India.
Please note that customs clearance usually takes 1-2 days but sometimes may take up to 7 business days. 99.5% of parcels goes through the US customs smoothly. If your parcel gets lost or stuck in customs, we will reship it for free or give you a full refund if preferred.
You will be required to sign for your package. If you wish to receive the package with no signature, please make sure to mention "No signature" in the Special Notes section on the Checkout page (under your shipping address).
Because you are ordering personal medication, we ensure that your privacy is protected by supplying your order in discreet packaging that does not advertise its contents. No reference to the pharmacy or medication appears on the packaging.